---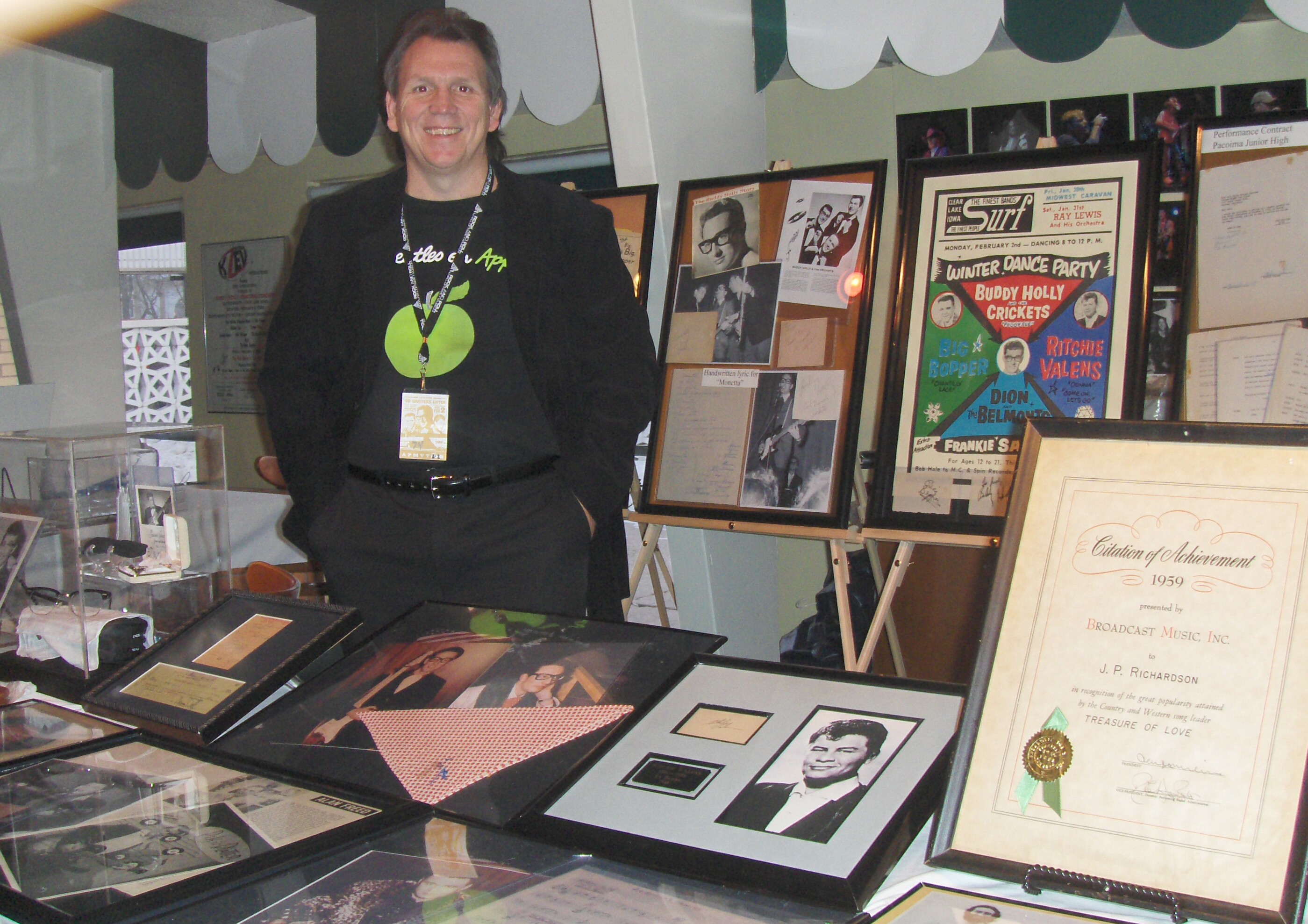 Details Coming Soon
Guest Speaker and Exhibit
Tom is offering a special event for hire to be your guest speaker with memorabilia items to display from his collection that is sure to provide an unforgettable time of entertainment and nostalgia. Tom, thru his love and passion as a collector will bring back a time capsule of the greatest stars of Rock and Roll or Hollywood film history. Tom will intrigue your audience with tales of personal relationships that allowed him to obtain some of these marvelous items. The stage presentation is not a stiff lecture, but is done in a conversational format with your interviewer talking to Tom and taking questions from the audience. With the incredible variety of items in his collection, we can offer several themes or artists to choose that will compliment any gathering.
Through this passion Tom came to the realization that to preserve his collection and its history he needed to document his 50 year journey as a collector. The results came to fruition with his book titled, Rare, The Memorabilia Collection of a Lifetime. He felt compelled to write and share this book with others as it truly represents his life's work as a collector, comprised of personal stories, images and events that took place over the past five decades from my childhood to adulthood. Writing it was a wonderful journey for Tom and he hopes you enjoy it. The book will be available for purchase at all events and Tom will be happy to dedicate and sign the book to you as well.
Don't miss this wonderful and entertaining opportunity that will highlight your organization's seminars, school events, dinners, guest functions etc.


LEASE AN EXHIBIT
A Rock and Roll or Hollywood Star exhibition can be leased for one week to several months. We will set up and remove the exhibition and the client provides security and insurance. Pricing will be negotiated according to exhibition content and length of time.