---
I became a collector in nineteen sixty three. My collecting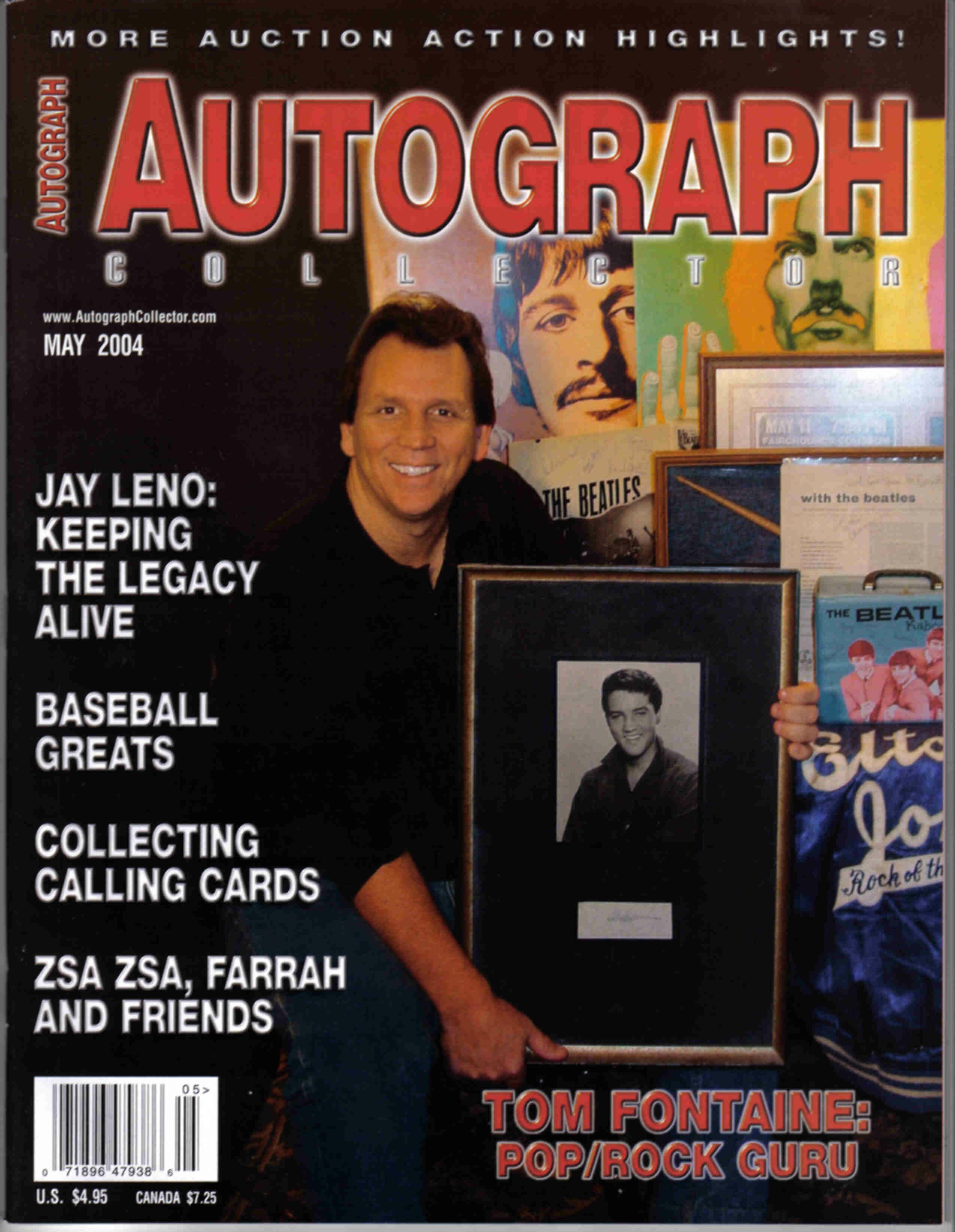 started on a small-scale and very innocently since I was only five years old, but I always had a gift and the passion for knowing what was collectible. I continued collecting through my school days, teens, and beyond. Then, in the eighties, I seriously started branching out into autographs, contracts, personally owned and stage clothing, and lyrics. I concentrated primarily in the music world, but also collected movie memorabilia as well.
The collection has become quite extensive, and includes items from a broad spectrum of entertainers. I have been very fortunate and honored to be a collector during the past fifty years. I have always been an extremely careful collector. In addition to a lifetime of research, education, sound judgment, and common sense, I rely on the provenance and the stories that came with the items I have purchased. I made it a priority to obtain, in writing, the history or circumstances surrounding the acquisition, event dates, autograph analysis, etc., and to establish the authenticity of each item. I have also provided to others who collect, instructional information, including a published study of The Beatles autographs,
http://www.autographworld.com/beatles/sigstudy1.asp.
I have received many emails from collectors thanking me for this extremely valuable tool which provides a successful guide to their collecting. During the last several years, I decided to share part of my collection by exhibiting at venues in several cities in the Midwest United States.
I have really enjoyed sharing the history and stories of my collection with others. I came to realize that with all of those memories, experiences, and the accolades I have achieved as a collector, not to mention the enormous number of items I have been fortunate to own previously and currently, it made sense for me to document this history. This revelation led me to write the book, "Rare –The Memorabilia Collection of a Lifetime., The book truly represents my life's work, comprised of personal stories, pictures, and events that took place during the last fifty years, from childhood to adulthood. It is a wonderful journey showcasing the 20th century of music and entertainment and the way I collected it. I hope you will enjoy reading it as much as I enjoyed writing it. The book is now available for purchase on Amazon. Also, enjoy viewing the collection with the complete listing with the link provided. All items are for sale. Enjoy!

All the best,
Tom Fontaine